Simply Raw Dog Feed
Salmon, Egg & Brown Rice
Regular price
Sale price
$59.95 CAD
Unit price
per
Sale
Sold out
For the fish-loving dog, our Salmon, Egg & Brown Rice recipe is an excellent option and is jam packed with omega-3 fatty acids. We use local pacific salmon fisheries, and is determined by seasonal runs. Puck colour may change based on time of year.
This recipe consists of 60% Wild Pacific Salmon, 30% Whole Egg, and 10% Brown Rice
Nutritional Breakdown:
Protein: 54.2%
Fat: 23.1%
Ash: 11.2%
Calcium: 9.8%
This product is sold in 20lb boxes, portioned out to 1/3lb frozen pucks. For wholesale opportunities or orders over 100lbs, please email simplyrawdogfeed@gmail.com
Delivery option will be presented at checkout
Share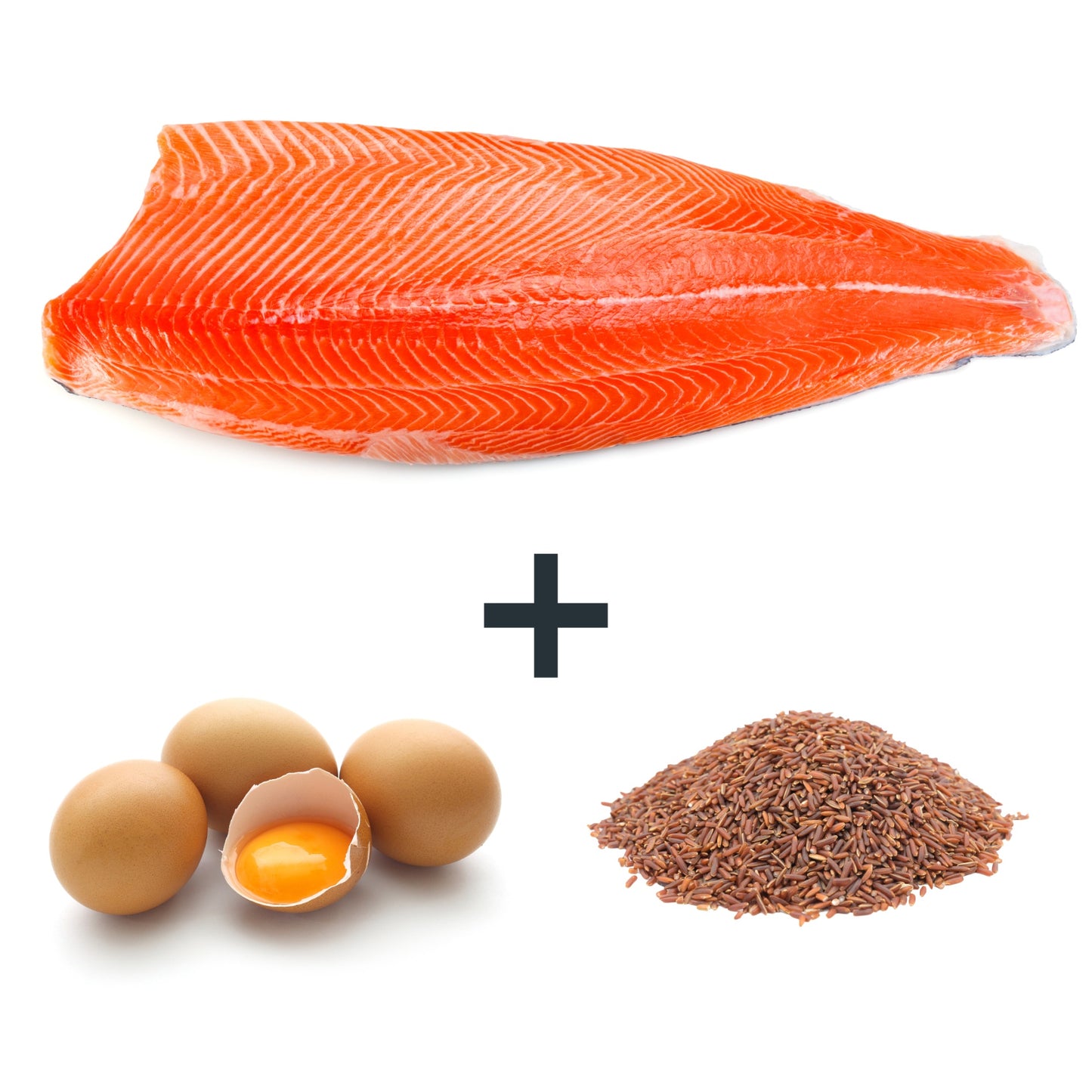 great product
super nice people, great product for a good price. dogs love it
My dog loves it! It's flakier in texture and seems to thaw more quickly than other recipes.
Dog loves it!!!
My pup is quite picky and she loves this blend!!!
Great for the shiny coat!!
My Dewd loves this mix, but I do need to blend it with other proteins or other blends or else the Salmon becomes a little too rich for him.
We have a winner
My dogs love it!! Doesn't hurt their belly's, I thought it might be too strong but nope they love it