Simply Raw Dog Feed
Simply Sampler Box
Regular price
$69.50 CAD
Sale price
$69.50 CAD
Unit price
per
Sale
Sold out
You suggested, we listened! Pleased to offer our brand new Simply Sampler pack. Perfect for those new to raw feeding and curious what blend to try, or long term feeders who love to switch up daily! Can never go wrong with the variety pack! 
Box Contents
5 lbs Beef, Salmon & Egg Blend
5 lbs Simply Chicken w/Organ
5 lbs Turkey & Beef w/Veggies
5 lbs Salmon w/Egg & Brown Rice Blend 
This product is sold in 20 lb boxes, portioned out to 1/3 lb frozen pucks. For wholesale opportunities or orders over 100 lbs, please email simplyrawdogfeed@gmail.com
Delivery option will be presented at checkout
Share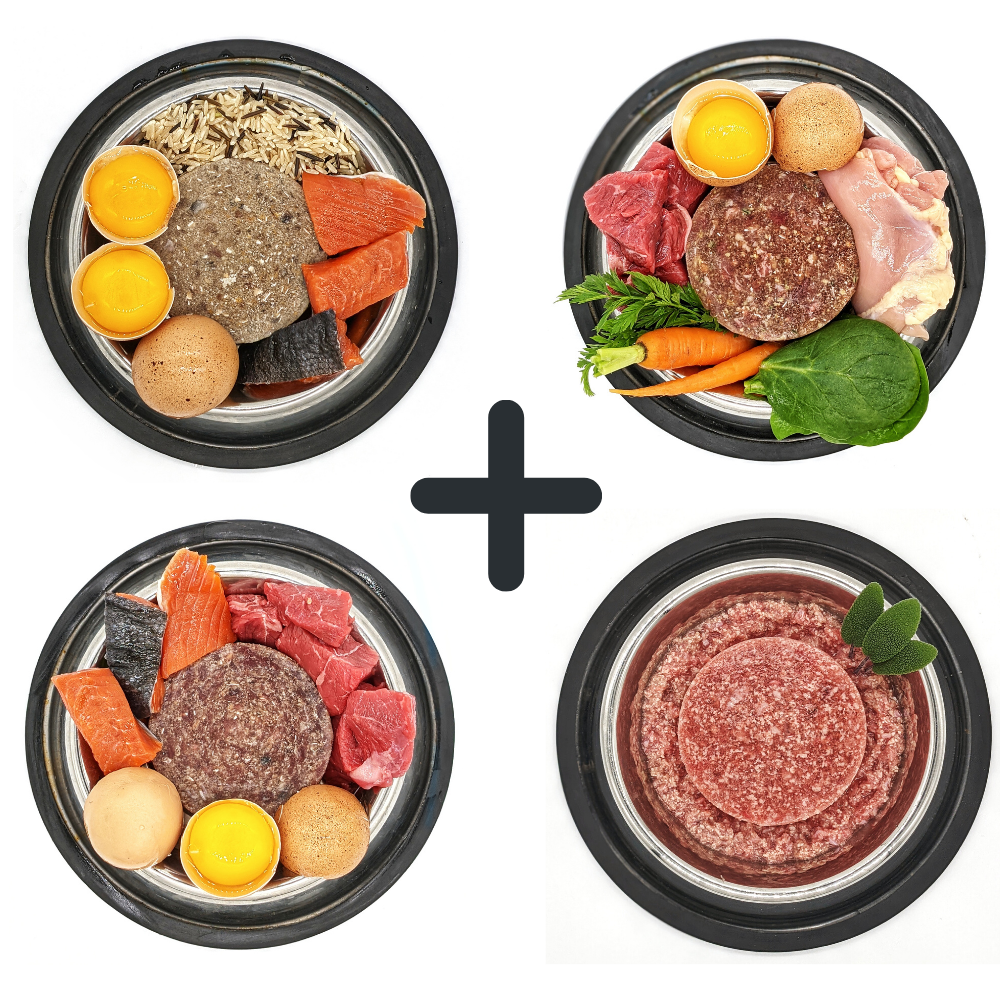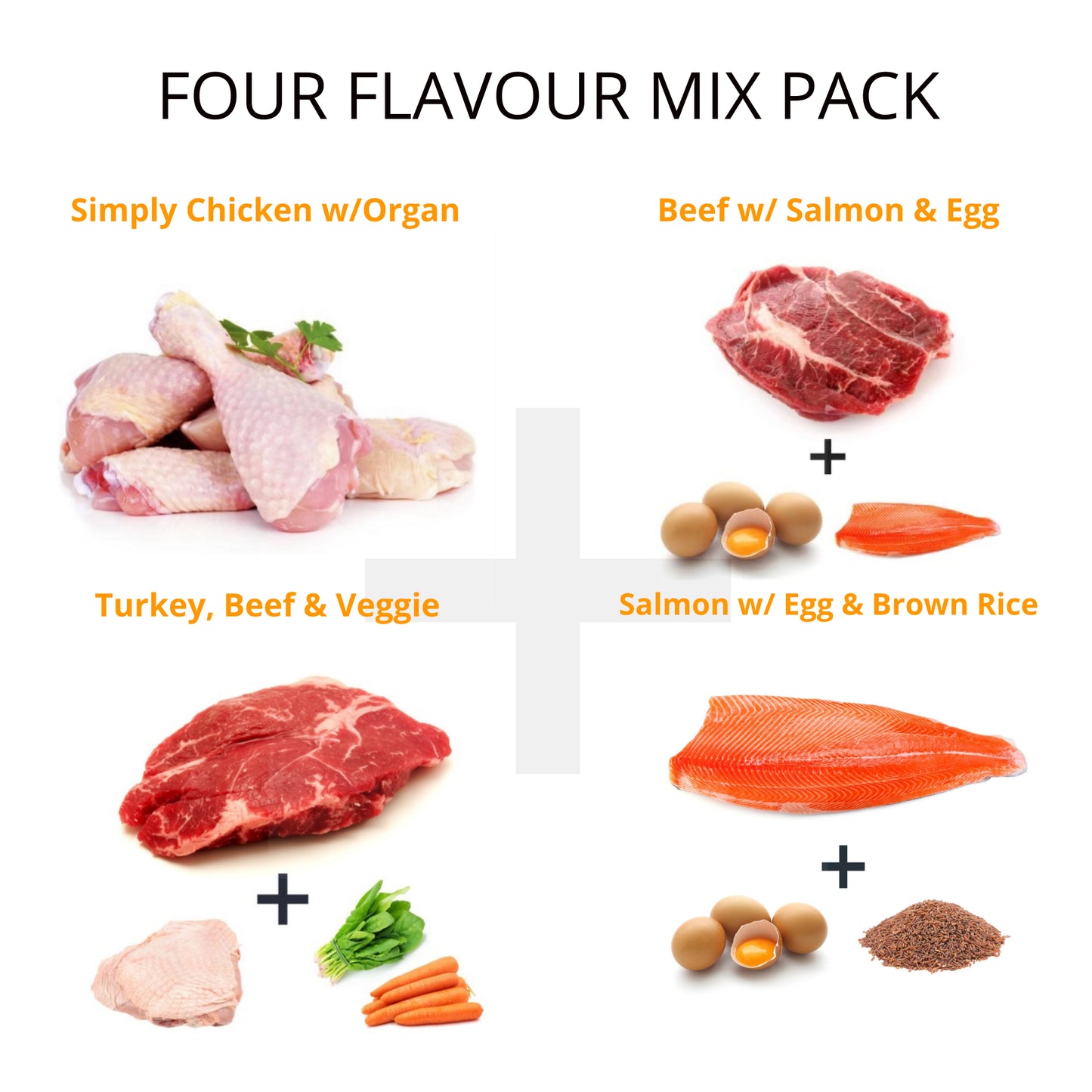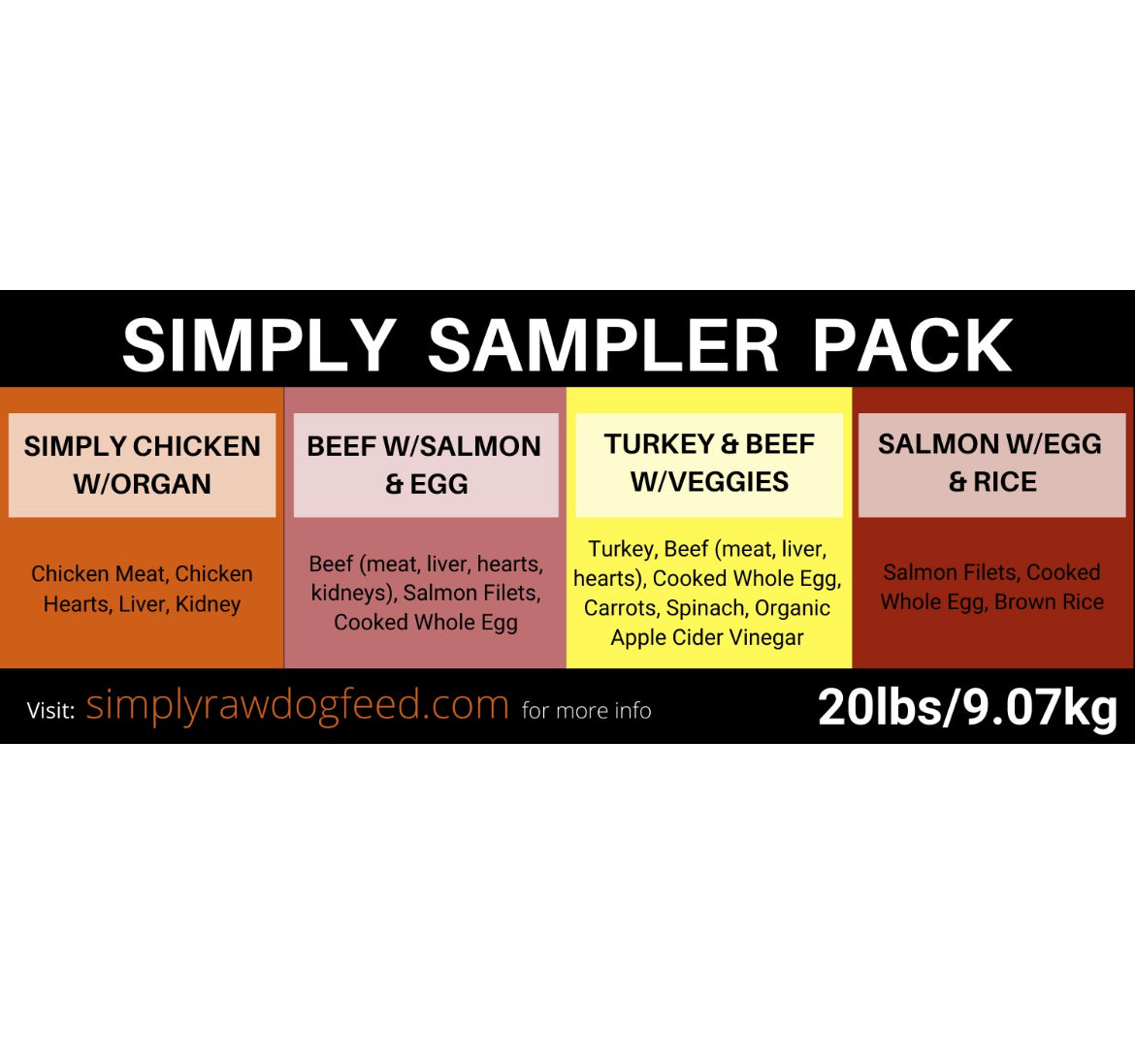 We got some dehydrated sardines with this order!!! I'm excited for Copper to try them. :)
Edit: we've created a monster. He loves the sardines so much that he is now howling, whining, and barking at them as well as trying to climb the counter to try to get to them. So. The sardines are excellent.
Sample pack
My 3 dogs love the salmon and one other but two of them they don't like. Sorry can't tell which is which on them. Lol but still very happy with product!!
So far so good
Just easing my Labrador, Ace, into the simply raw meals. I mean he's a lab and eats everything but we have been mixing it with dry food and he always goes for the raw food first! Very convenient and healthy.
Copper loves his Simply Raw Simply Sampler box! As with any change, we've adjusted per his weight and activity. He gained 1.6lbs when moved to a full puck 2x/day so we're dropping him down to 3/4 puck for breakfast and dinner. He also gets liver treats, celery, and a spoon of pumpkin every day (and walks 3-5 times). Don't hesitate to switch your fur friend to raw food. It's worth it! Healthy fur, joints, skin, teeth; breath is better too!