Simply Raw Dog Feed
Turkey, Beef & Veggies
Regular price
$74.85 CAD
Sale price
$74.85 CAD
Unit price
per
Sale
Sold out
By popular demand we are excited to introduce our newest blend that includes Turkey, Beef, Egg and Veggies! This recipe is a high-value diet that your pooch will drool for, and owners will feel great knowing their dogs are getting the highest quality nutrition available. Try it now!

This recipe consists of 45% Bone-In Turkey, 30% Canadian Beef (includes high-value beef heart, liver and kidney organ meats), 20% Cooked Whole Egg and 5% Spinach, Carrots, Organic Apple Cider Vinegar  
Nutritional Breakdown (Dry Matter Basis):
Protein: 57.73%
Fat: 34.60%
Calcium: 5.25%
This product is sold in 20 lb boxes, portioned out to 1/3 lb frozen pucks. For wholesale opportunities or orders over 100 lbs, please email simplyrawdogfeed@gmail.com
Delivery option will be presented at checkout
Share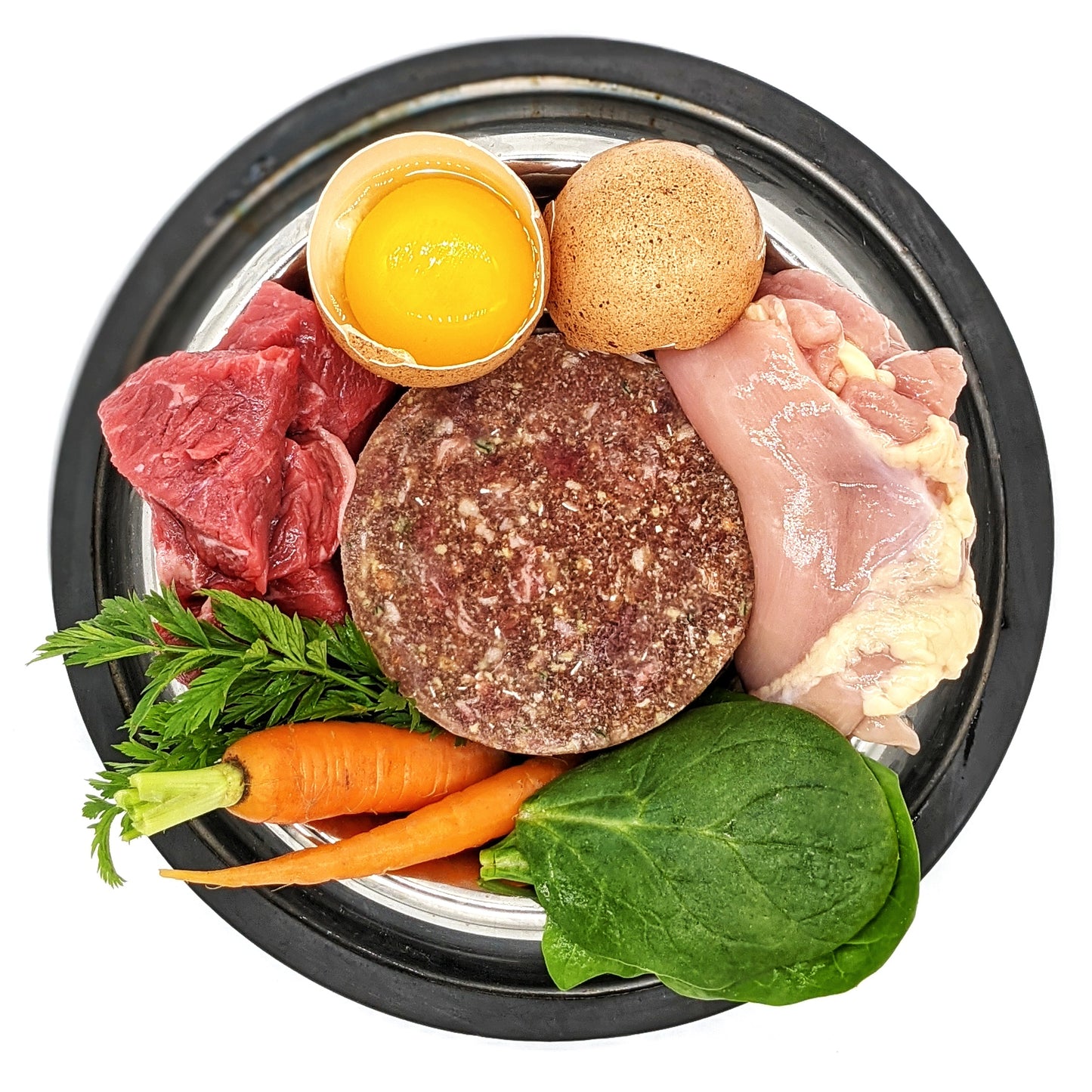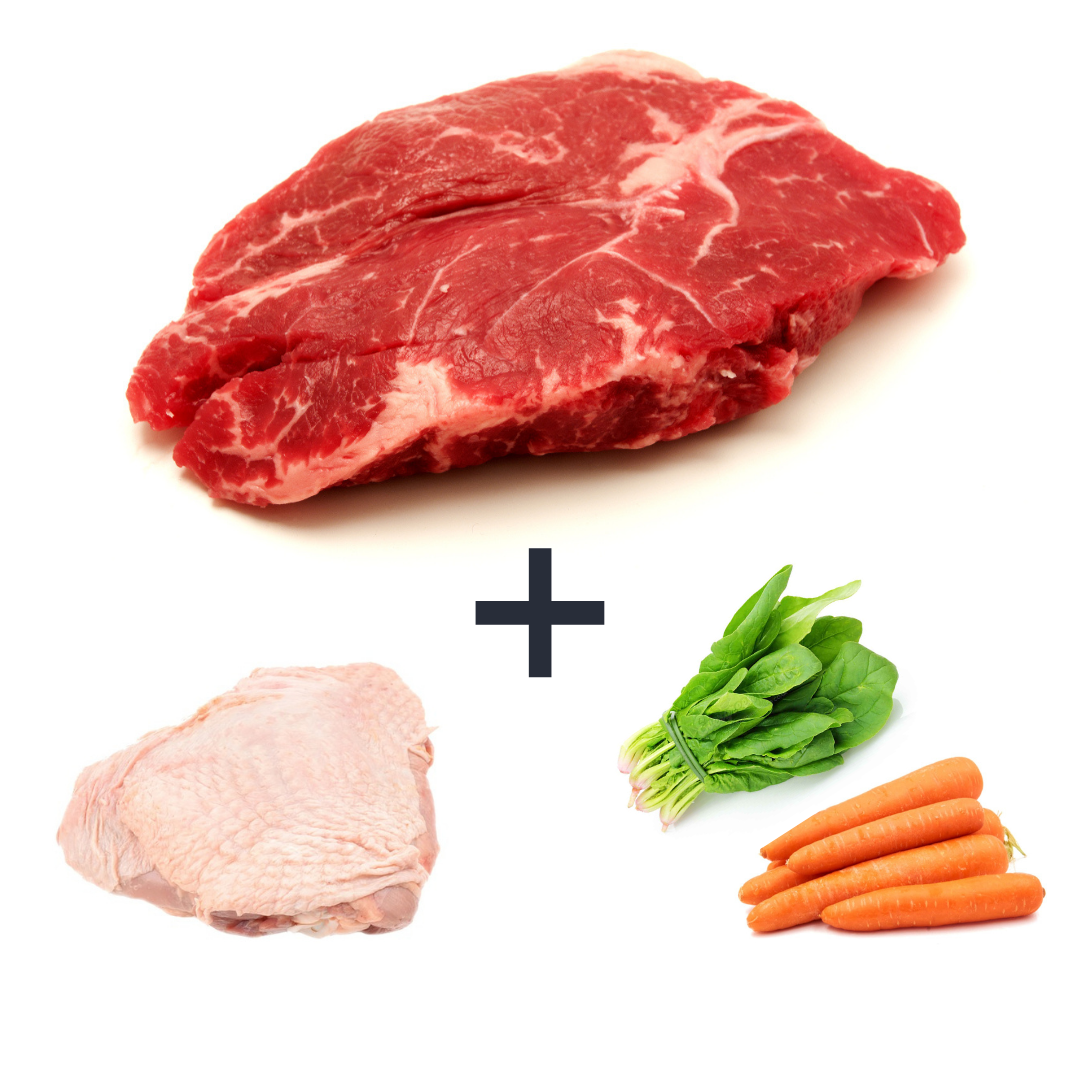 Turkey, Beef & Veggies
This food is just the right fit for our 1 year old Miniature Schnauzer. She loves it and it seems to love her which her humans are very happy about.
Simply Raw Simply Good
I'm not going to repeat everything I wrote in my blog, but I would vouch for any and all of Simply Raw's recipes, especially after our recent horrific experience switching to a less expensive raw food - you can read about it here: https://posthypnoticpress.com/diet-and-mental-health-more-important-than-you-think/. We've tried a variety of Simply Raw's recipes and we mix it up so that our two large dogs get a mix of proteins. Turkey, Beef & Veggies is one of their favourites.
Always a good choice for my puppers!
Turkey Beef & Veggies
We've tried most of the flavours. Our dogs have loved them all. Meal time is a hit. I recommend trying this food. It's great!