Simply Raw Dog Feed
Simply Dehydrated Sardines
Regular price
$21.95 CAD
Sale price
$21.95 CAD
Unit price
per
Sale
Sold out
The perfect pup treat doesn't exist, or does it? 
If you're looking for a super Low Calorie, high Protein treat that is jam packed with Omega 3 and Calcium, then look no further, because you've found our new Simply Dehydrated Sardines!
Each sardine is naturally dehydrated with a total of zero added salt or preservatives, making these little beauties the perfect high-value treat or meal topper!
Every bag of Simply Dehydrated Sardines weighs 190 grams. This is a 100% natural product, with size, shape and colour varying from piece to piece. Add a bag to your next order of raw food, your dog will thank you!
Share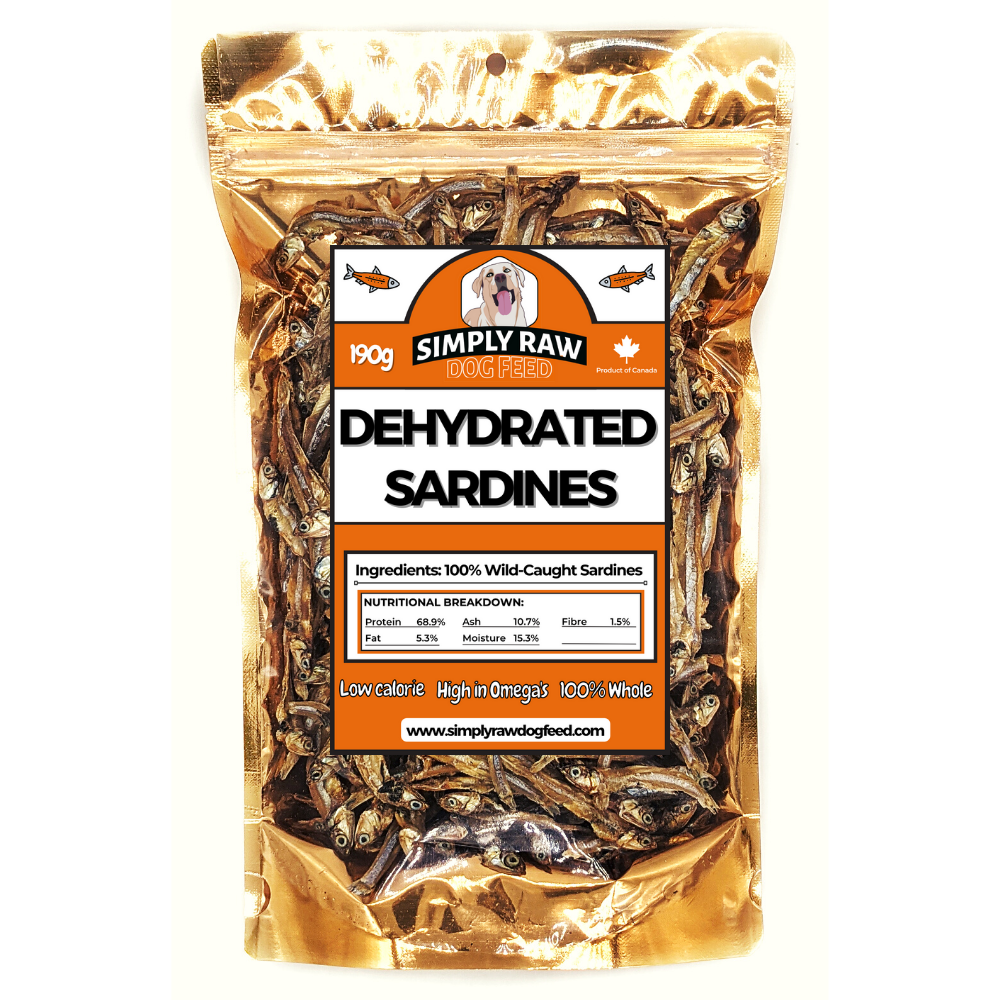 I break these into smaller bites for training treats. Dexter loves them !!
Dehydrated sardines
My dog absolutely goes crazy for your dehydrated sardines, they are now pretty much the only treat he has.